Our skin, being the 1st line of defence protects us from environmental aggregators like dirt, dust, pollutants, UV rays, stress, junk food and different climatic conditions. But continuous disturbance by these aggregators disrupts the skin's barrier making it vulnerable to different skin concerns like dullness, dryness, pigmentation, ageing etc. In today's growing digital era, our skin requires a companion that can assist the skin in its defence mechanism. Face Serums are the secret weapon developed to tackle the granular issues. They contain high concentration of actives which quickly penetrate into deep skin layers for targeted actions and provide visible results. They keep the skin hydrated, fight pigmentation, soothe and nourish the sensitive skin and also improve the appearance of fine lines and wrinkles.
Veraz Face Serums are scientifically crafted and technically developed with highly efficacious internationally acclaimed and potent actives to tackle individual skin concerns. It is light in weight and with optimum efficacy and maximum benefits, it provides visible results. It is 'Truly' a differentiator between good skin & great skin. Veraz is your secret code for "UNFILTERED SKIN".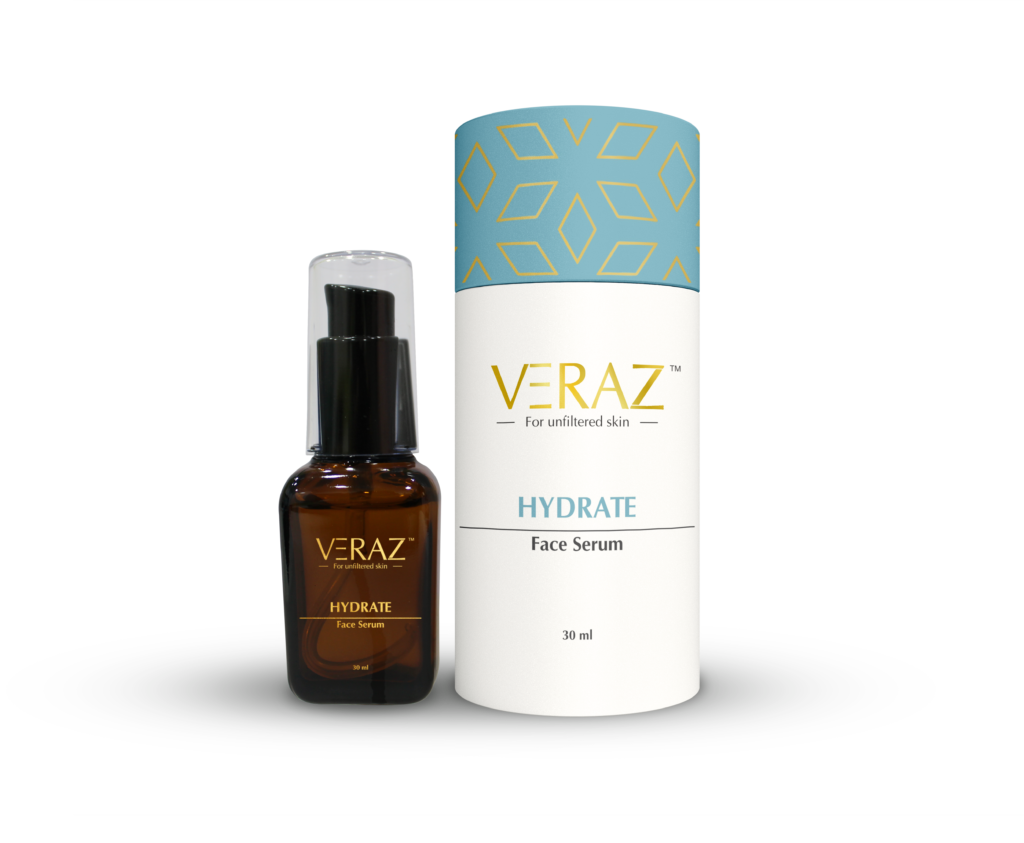 VERAZ HYDRATE FACE
SERUM
It is enriched with patented hyaluronic acid and a variety of efficacious world class patented actives which is technically developed to provide intense hydration and moisturization – both immediate and long term.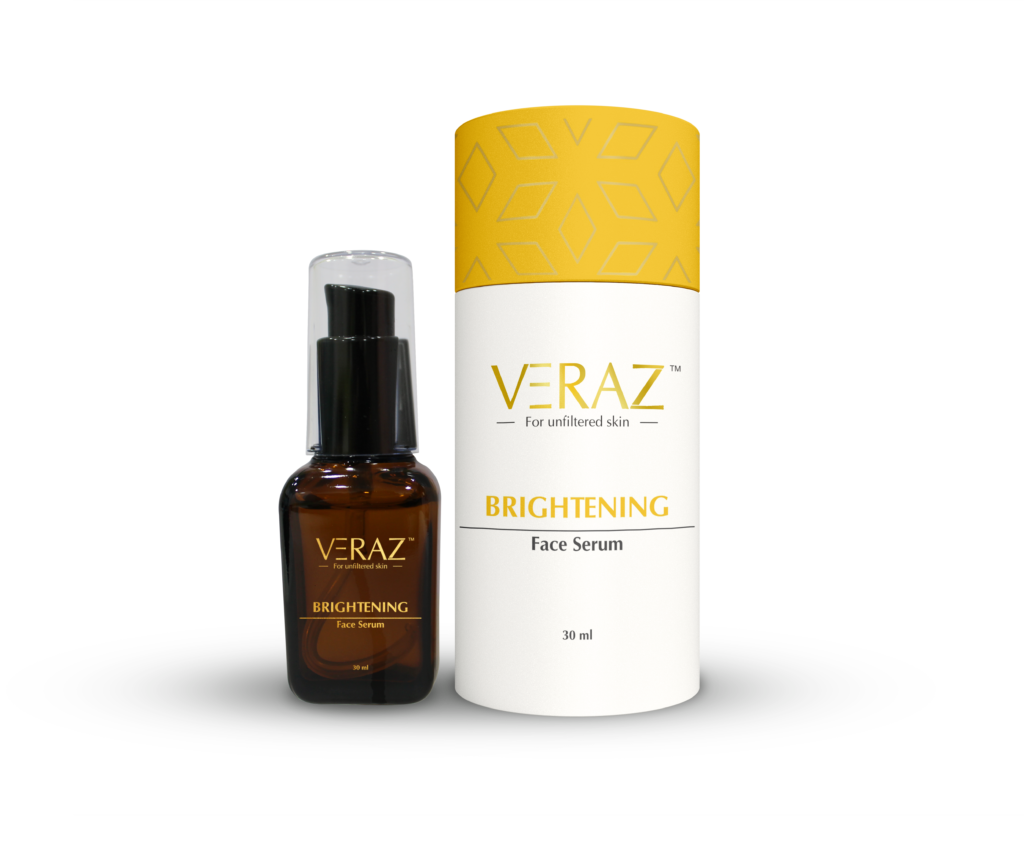 VERAZ BRIGHTENING FACE SERUM
It is powered with a variety of patented and efficacious world-class actives which provide depigmenting, brightening and lightening effects.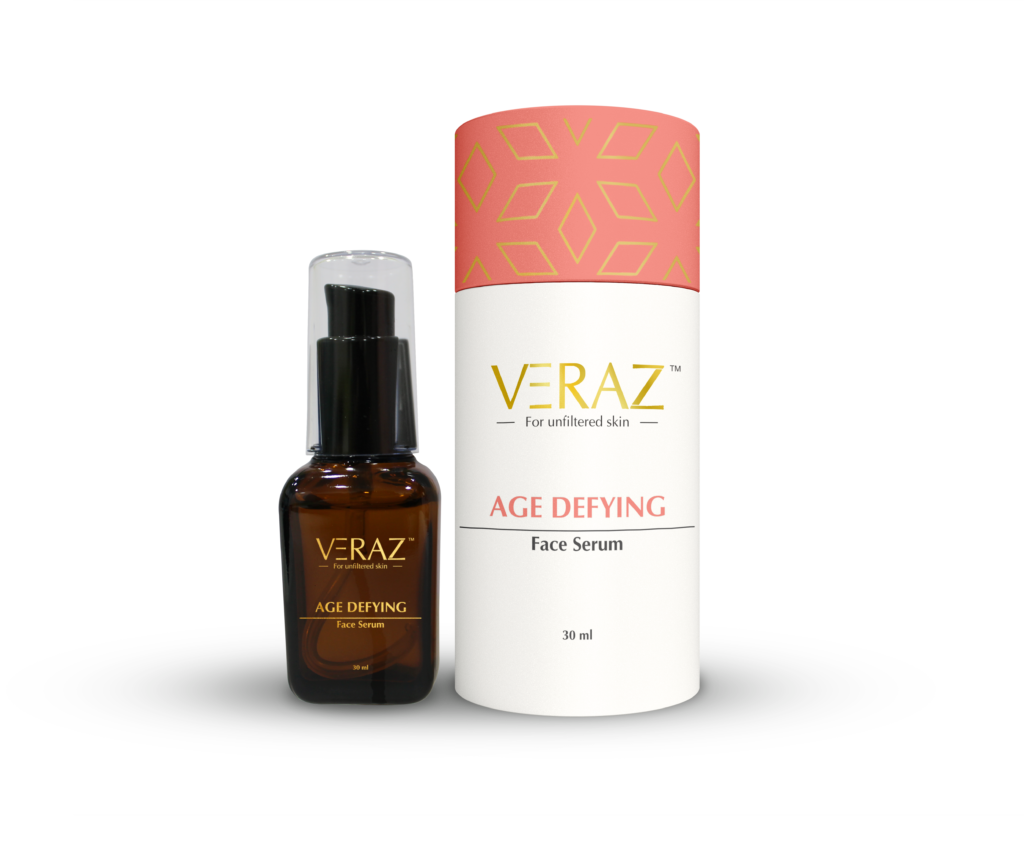 VERAZ AGE DEFYING FACE SERUM
Our skin ages with time and one of the main reasons is depletion in the collagen levels of the skin. Veraz Age Defying Face Serum is power packed with 3 internationally patented actives not only to boost the synthesis of collagen 1 but also to work on other skin rebuilding essentials providing optimum efficacy and maximum benefits. It also contains patented osmolyte for the moisturizing effect.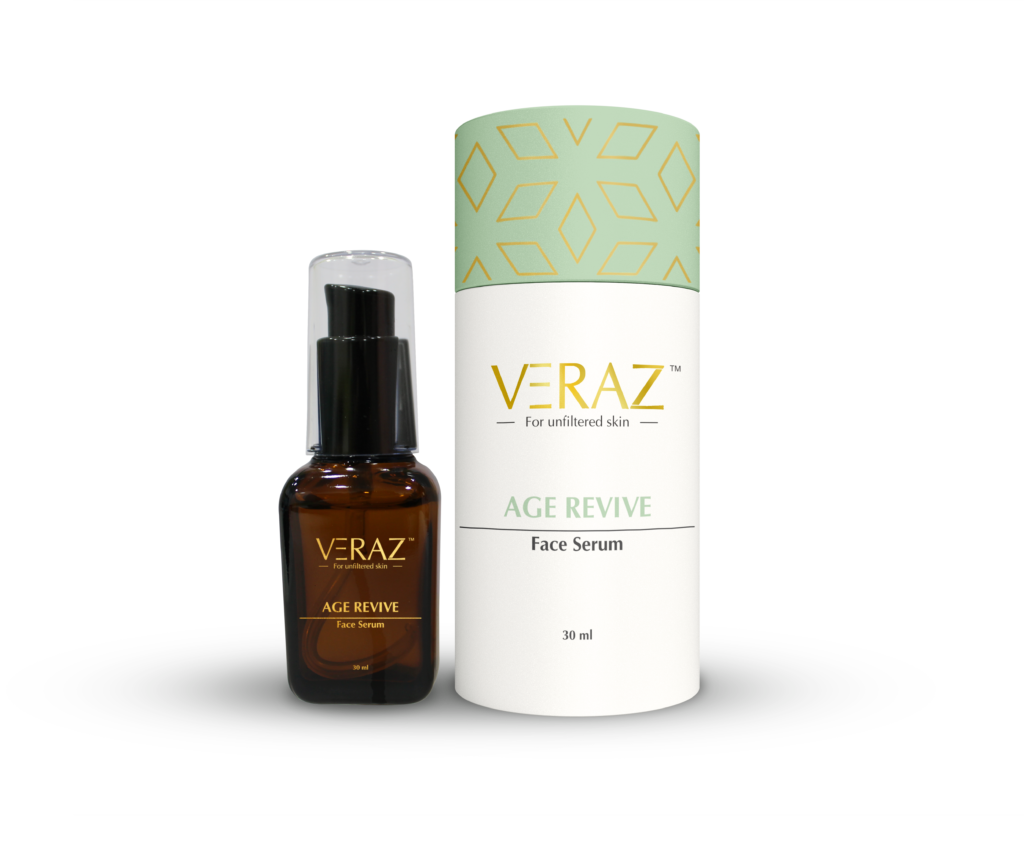 VERAZ AGE REVIVE FACE
SERUM
Retinol is an age-old molecule, known as 'hardworking' molecule that can improve the appearance of skin. But retinol has many concerns like stability, irritation, dryness, etc. Veraz Age Revive Face Serum is technically formulated with patented retinol, which provide the delivery of an optimum quantity of skin-friendly retinol for maximum efficacy.
Concerns That Veraz Face Serums Resolves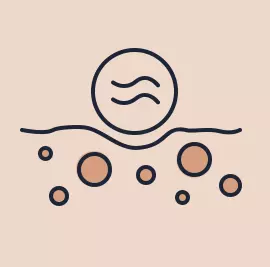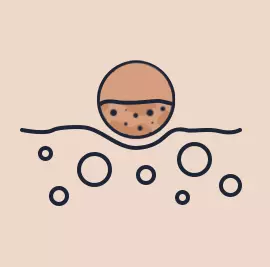 Pigmentation and age spots