Skin's major component which gives it strength & elasticity is "Collagen". Collagen accounts for 30% of body's protein. It provides structure, support & strength to skin, muscles, bones and connective tissues. Collagen is composed mainly of the amino- acids glycine, proline & hydroxyproline, which makes up the triple-helical structure characteristic of collagen. As a part of ageing process body produces less collagen & existing collagen breaks down at a faster rate as a result body loses collagen 1% every year after 30's
Pascutis is the best in class Peptan enriched marine collagen powder to combat signs of aging. Beautiful skin & hair is everyone's desire, but sometimes more than a quick fix our skin needs a regular care to have long term age defying effects. Fine lines & wrinkles are early signs of aging, if we begin the skin care regime early lesser the
damage. Pascutis is formulated to counteract the effects of aging and promote a more youthful appearance by boosting and restructuring the skin's collagen network. It also helps to stimulate the production of hyaluronic acid offering hydration benefits.
Pascutis has more to offer with Vitamin C, B complex vitamins & lysine to boost & accelerate the antiaging action.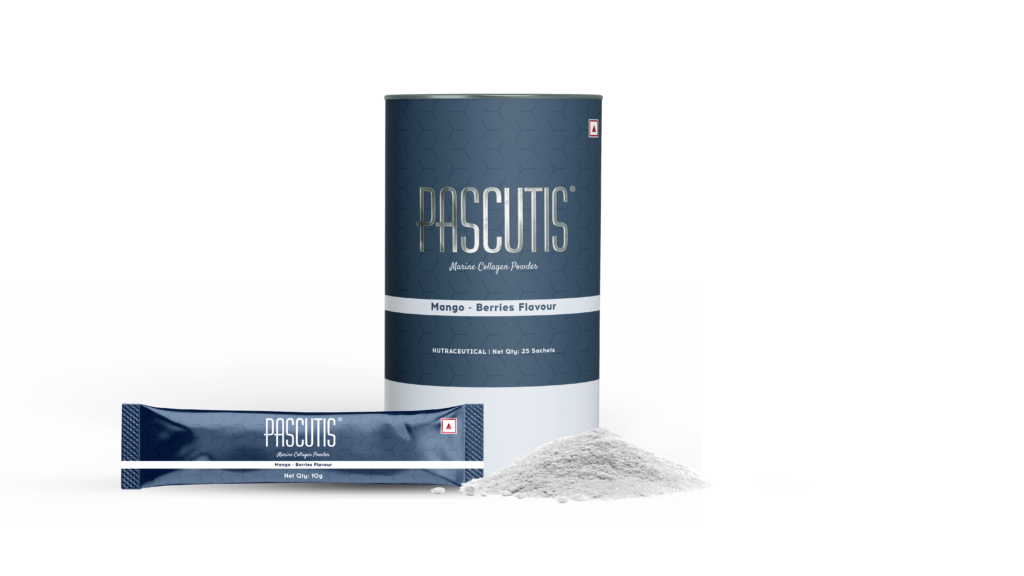 Mango Berries Collagen Powder
Crafted to counteract the signs of aging & boost collagen & hyaluronic acid levels for a youthful glow. Maintains skin collagen density. Potent antioxidant action to prevent free radical induced skin damage & hyper pigmentation.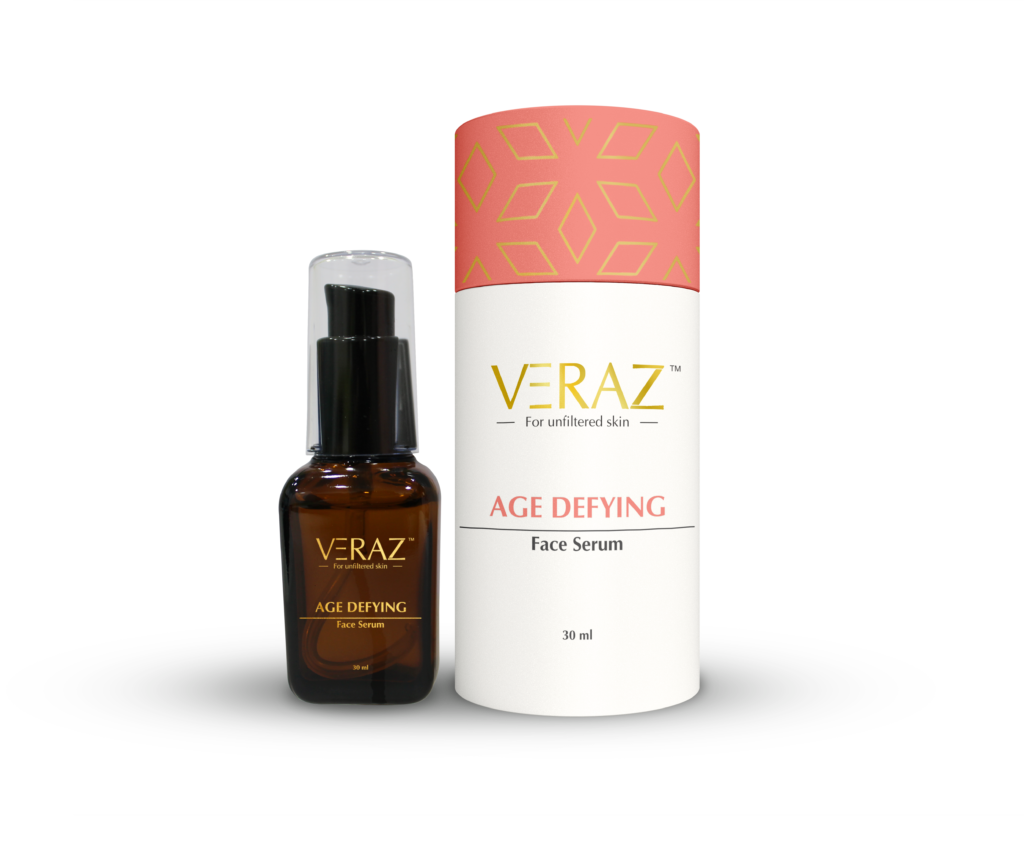 VERAZ AGE DEFYING FACE SERUM
Our skin ages with time and one of the main reasons is depletion in the collagen levels of the skin. Veraz Age Defying Face Serum is power packed with 3 internationally patented actives not only to boost the synthesis of collagen 1 but also to work on other skin rebuilding essentials providing optimum efficacy and maximum benefits. It also contains patented osmolyte for the moisturizing effect.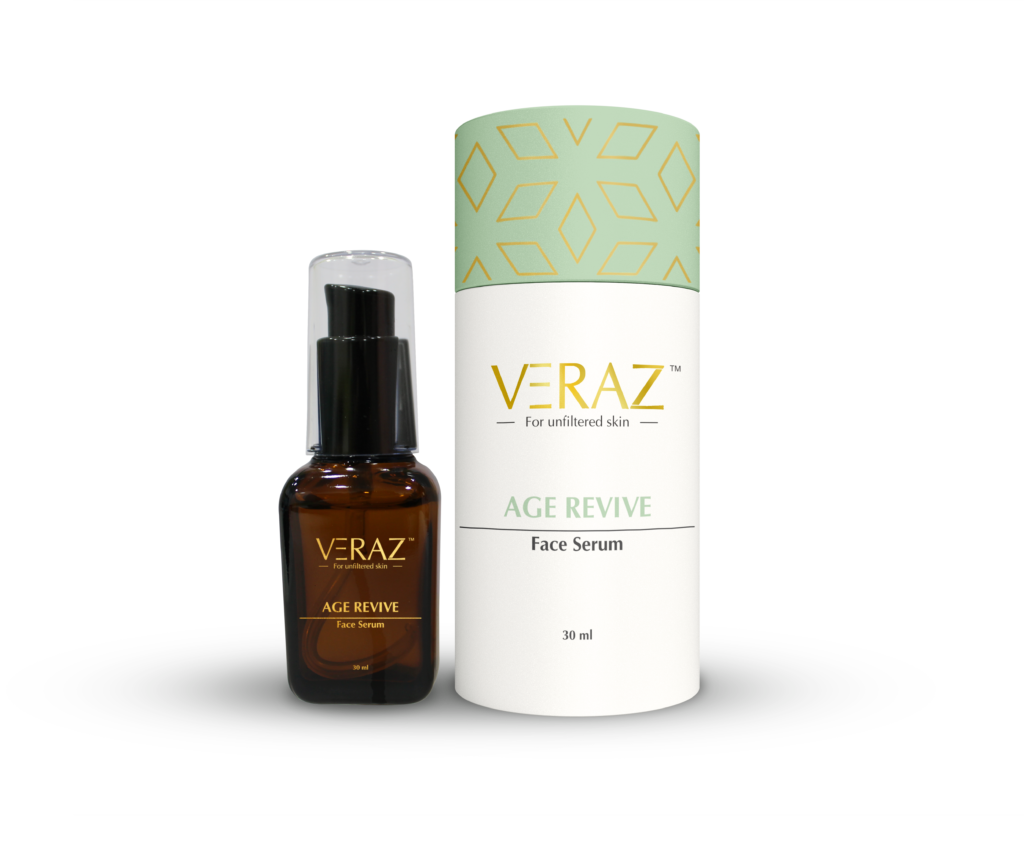 VERAZ AGE REVIVE FACE
SERUM
Retinol is an age-old molecule, known as 'hardworking' molecule that can improve the appearance of skin. But retinol has many concerns like stability, irritation, dryness, etc. Veraz Age Revive Face Serum is technically formulated with patented retinol, which provide the delivery of an optimum quantity of skin-friendly retinol for maximum efficacy.
Concerns That Pascutis Marine Collagen Powder Resolves
Why choose Peptan marine collagen peptide?

Peptan collagen peptides are produced by a targeted enzymatic
hydrolysis, meaning that collagen is specifically cut into more easily
digestible pieces
Peptan has proven efficacy
90% digestion post consumption
Natural collagen as well as hyaluronic acid stimulator
Safe non-drug collagen supplement compliant with EU & US regulations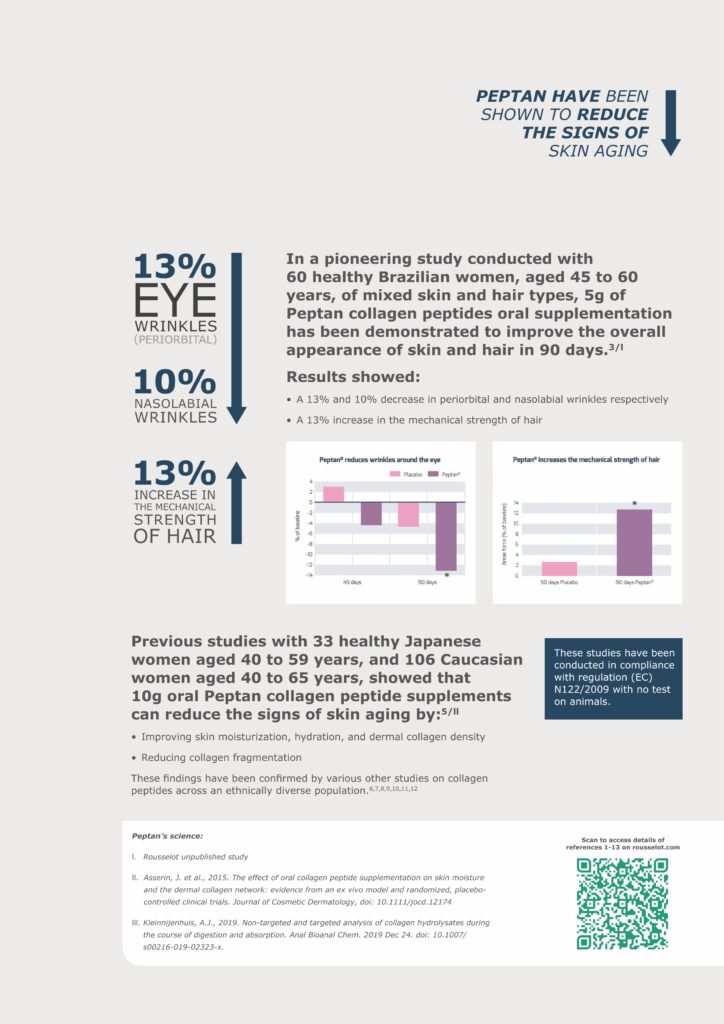 Vitamin C:
Vitamin C acts as a co-factor in collagen synthesis & stabilises the pro-collagen triple helical structure
Promotes synthesis of lipid barriers to enhance cell protection
Acts as a potent antioxidant
B-Vitamins:
B-vitamins are one of the safest and most effective ways to treat skin issues

B-vitamins promote collagen synthesis and cellular turnover. As a result, it helps restores skin texture

B-complex vitamins play an important role in repairing damaged cells

They help the body form new cells, replace dead or damaged cells, & maintain healthy skin cells

Lysine:
Enhances collagen production, strengthens the dermis, works well on age spots

Lysine helps the body to absorb calcium and it plays an important role in the formation of collagen

Lysine is important for proper growth, and it plays an essential role in the production of carnitine, a nutrient responsible for converting fatty acids into energy and helping lower cholesterol
Hyaluronic Acid:
Hydrates & nourishes collagen

Retains water to keep collagen moist & elastic

Prevents TEWL

Keeps skin smooth, plumped & hydrated by retaining moisture in the skin