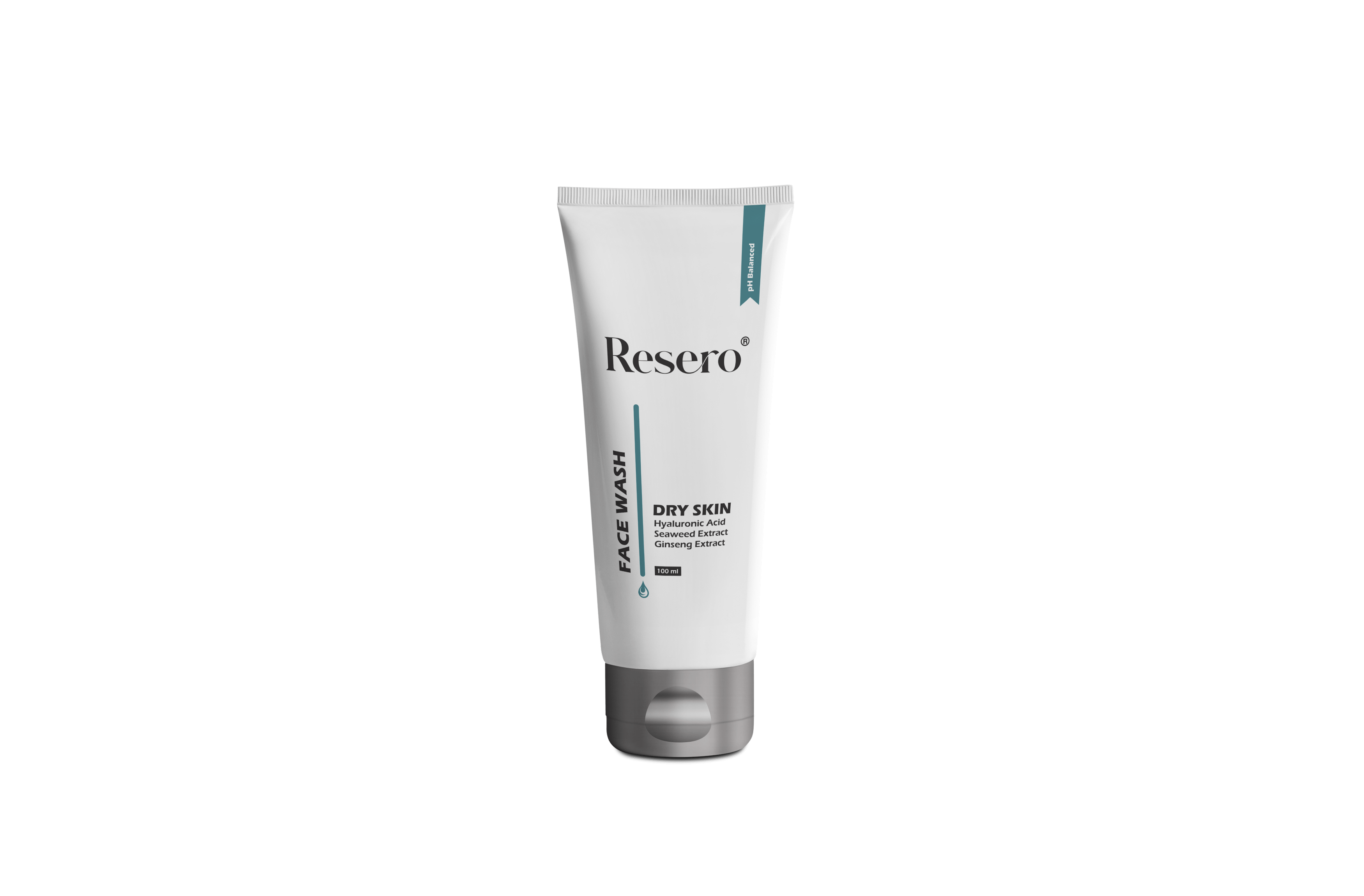 Resero – Dry Skin Face Wash
Resero Dry Skin Face wash helps in maintaining a healthy skin by providing a hydrating effect and retaining the moisture in the skin. It helps in deep pore cleansing. It makes the skin look rejuvenated with a soothing effect.
This facewash is enhanced with the expertise of Hyclear 7, an international ingredient which is a driving force in providing the required moisturization for dry skin.
Moisturization

Intense GEL hydration

Deep pore cleansing

Soothing & calming action
Hyaclear 7
A gold standard in skin moisturization
Key component to the skin's NMF* and the extracellular matrix 
Superior moisturization; both immediate and long-term 
Stimulates skin to produce more hyaluronic acid 
Helps in skin rejuvenation 
Reduces wrinkles deeper hydration for a younger looking skin
® Ajidew NL-50
Excellent moisturising effect

Retains moisture & flexibility of skin under low humidity
GENENCARE OSMS BA 
Natural osmolyte
Present in NMF
Regulates water balance and doesn't let the water mobilize
Improves skin barrier integrity
Ginseng Extract 
Excellent antioxidant and anti-aging properties
Relieves stress
Prevents UV damage
Smoothens the skin
Provides a radiant appearance
Sea Weed Extract 
Emollient and humectant
Rich in mucilaginous and saccharidic polymers, simple sugars, minerals & vitamins
Purifies & hydrates the skin
Promotes skin rejuvenation
Antioxidant action
Do a patch test before application. In case of contact with eyes, rinse immediately with plenty of water.
Frequently Asked Questions
Resero products are formulated to be gentle and effective on skin. This means that whether you have a normal skin, oily skin or a combination skin, Resero respects your skin and can provide the cleansing, moisturising and protection that your skin needs.
Resero uses formulas that reinforce the skin's natural protective barrier. We also design our products to have a pH level that respects the skin's acid-alkaline balance. We make sure to use natural ingredients, and in addition, our formulation is fragrance-free which makes Resero ideal for daily use on all skin types.
Furthermore, we have specific variants for dry and oily skin type respectively.
No, Resero is not tested on animals. It's a cruelty free formula.
Yes, you definitely can! A daily skin-care routine is important for maintaining skin health for all skin types. And our formula is gentle enough for daily cleansing, morning and night.
Yes, Resero is effective in removing excess oil and dirt with the help of its deep pore cleaning formula.