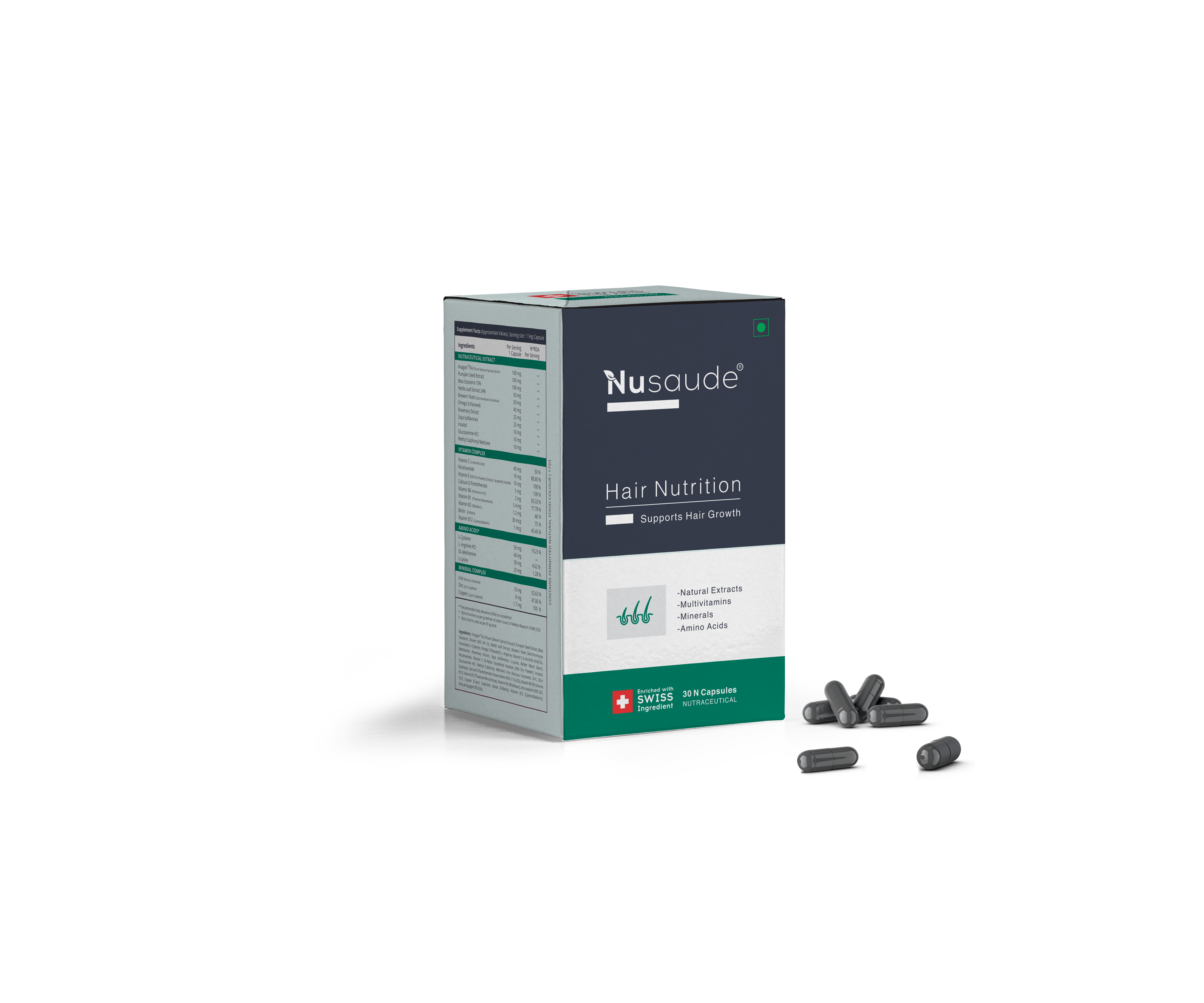 70% of the men and women around the globe are highly sensitive to the vicious hair problems that correspond to several other emotional and psychological desolation that hits hard on their overall certitude and self-esteem. In our quest to provide nutrition for health with optimum efficacy and effectiveness, Nusaude Hair was born. "Nu symbolizes Nutrition & Saude means Health"
"Nusaude hair" provides 360° nutraceutical solutions derived from unique, high-quality actives that work on the concept of "beauty from within"
Comprehensive hair supplement to combat hair loss
Stimulates hair growth at the dermal papilla
Restores natural hair growth cycle
Nourishes & maintains healthy & lustrous hair
Natural Extracts:
AnagainTM : Organic pea sprout extract- Patented swiss quality ingredient. Restores the natural hair growth cycle. Shortens the telogen:anagen phase
Pumpkin Seed Extract + β Sitosterol: Acts as dual DHT blockers
Nettle Leaf Extract: known to have anti-inflammatory & antioxidant properties
Brewer's Yeast:  Improves the quality of newly grown hair
Rosemary Extract: Stimulates hair follicles & makes them stronger
Soya Isoflavones: Preserves the integrity of existing hair
Flax seed: Nourishes scalp, hair strands & promotes hair re-growth
Vitamin Complex:
Stimulates Keratin & Collagen production
AMINO ACIDS (L-Cysteine, L-Arginine, L-Methionine, L-Lysine):
Provides rigidity and elasticity to hair. Enhances microcirculation in the dermal papilla cells
MINERAL COMPLEX (Inositol, Glucosamine HCl, M.S.M., Fe, Zn, Cu):
Reduces premature greying and reverses hair thinning
What Is Different About Nusaude Hair ?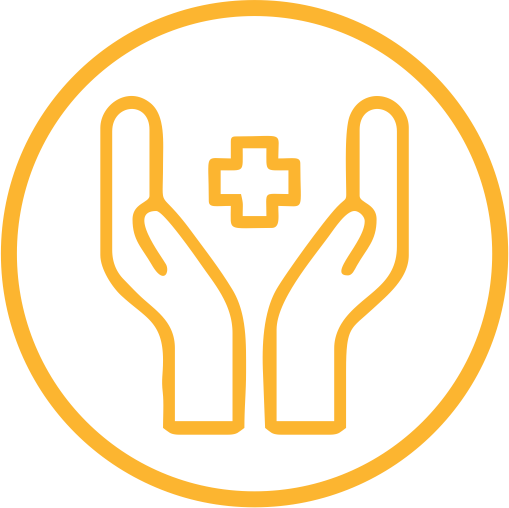 A 360° nutri protect approach to combat hair loss & promote hair growth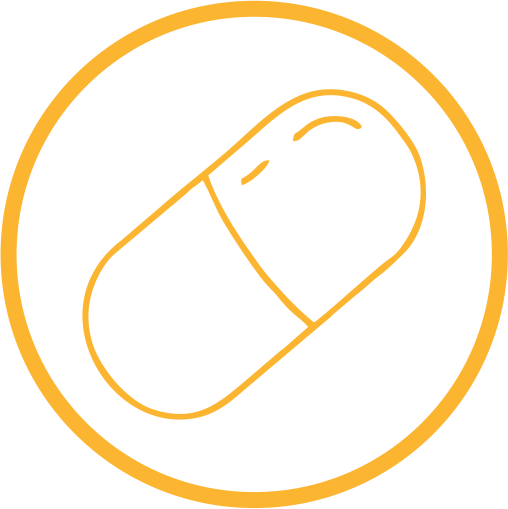 Enriched with swiss quality patented, tried & tested ingredient – Anagain Nu, organic pea sprout extract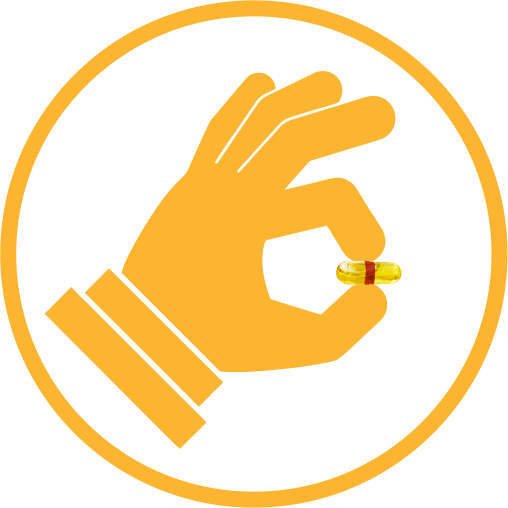 Precise concentration of natural extracts, minerals, amino acids & vitamins as per the dietary recommendations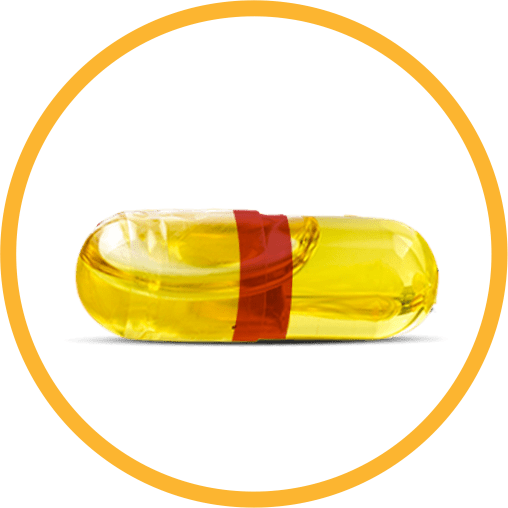 Follicular fertilizer which works at the root to restore the hair growth cycle Not only promotes hair growth but also nourishes & strengthens the hair
Frequently Asked Questions
Yes. All ingredients are safe & no side effects were reported. 
Nusaude hair is fortified with a swiss ingredient ANAGAIN NU. It helps in re-balancing the hair growth cycle by initiating a new anagen phase and shortening the telogen phase.